Books 2 and 3 are in the books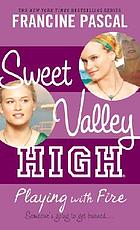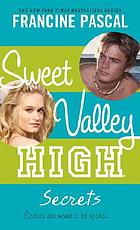 Since Wednesday I have finished two more books in my
Countdown to Sweet Valley Confidential
.
"Secrets"
focuses on Jessica's quest to become homecoming queen, while
"Playing With Fire"
chases Jessica's wild love affair with The. Bruce. Patman. And in both books, as is usually the case, level-headed Elizabeth tries to right Jessica's wrongs and gets some revenge that leads to a happy ending in time for the next book in the series.
This surely will be a pattern for the next 178 books.
I
commented
after I read the first in the series that the book seemed kind of shallow, like there wasn't much development. But now that I'm three books in, I can better see why there's not much to the books. Each one is like an episode of a sitcom, during which you learn a little bit more about the character. You don't get the full understanding until you've watched several, and at that point you are able to predict the next moves. And it's going through this getting-to-know-you phase that you start to like the characters.
At this point, I can't see how anyone would like Jessica over Elizabeth. Jessica is a
mean girl
, and I don't even quite understand why Elizabeth is still interested in being her BFF, forgiving her each time she stabs someone in the back to get her way. But then again, Jessica has some sort of charming way about her that makes you take her side when someone like Bruce Patman treats her like dirt.
I hate to admit how much I am interested in reading the rest of the series. It's dramatic teen lit that I almost would call trashy. Case in point:
Together they swam to a shallower area, where they could stand with just their heads and shoulders above water. As Bruce looked her over appraisingly, Jessica was happy she'd remembered to wear waterproof makeup tonight. She had a feeling that Bruce wouldn't have that sexy, salivating gleam in his eye if she had black mascara running down her face. Jessica's heart pounded wildly at his obvious attraction.
"What do you say we pick up where we left off on the dance floor?" he asked, reaching through the water for her. He pulled her to him and his strong arms encircled her bare back under the water.
"Water dancing, huh?" Jessica said with a smile. "If you wanted a hug, Bruce, you could have just asked."
Bruce smiled down at her and held her even more closely. Under the water their knees touched, their thighs grazed, their flat stomachs pressed together. Jessica wanted to so badly to kiss Bruce she could hardly breathe. Part of her still couldn't believe this was happening. After all those years of daydreaming about him and wishing he would ask her out, here she was, in the middle of the lake, shivering as he held her.
That might be the worst passage from "Playing With Fire," and that kind of stuff is, to me, the worst part about these books. It's lame, but I suppose that's how those crazy teenagers feel.
-- Cheryl Sadler
CSadler@News-Herald.com